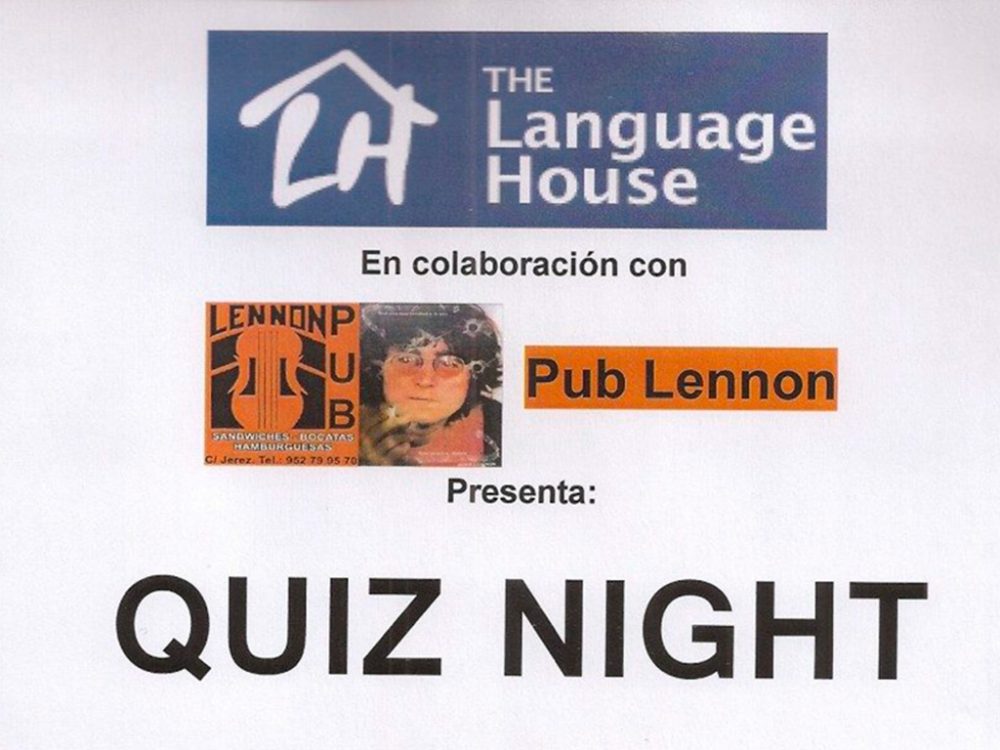 Quiz Night 29 noviembre en Pub Lennon
Put on your thinking caps, The Language House Quiz Night is coming to town!
Nos hemos vuelto locos esta semana con las actividades en la academia, es que pensamos que con el comienzo del frío nos merecemos una buena diversión para entrar en calor. Je Je!
Este jueves, día 29 de noviembre, a las 21:00 en el Pub Lennon, San Pedro de Alcántara, os invitamos a disfrutar con nosotros un QUIZ NIGHT, un concurso de preguntas y respuestas en inglés y español en equipos. El concurso consiste en responder correctamente a una variedad de preguntas en rondas y en intentar puntuar más que los otros equipos, algo como el 'Trivial' pero aún más divertido!
La participación tiene un coste de 3€ por persona, la mitad del cual se recaudará para la organización benéfica, DEBRA Asociación Piel de Mariposa con la que colaboramos habitualmente. Si queréis saber más sobre esta organización y lo que hacen, podréis visitar su página web: www.debra.es
La otra mitad del dinero irá al equipo ganador, así que mientras más gente participe, mejor!