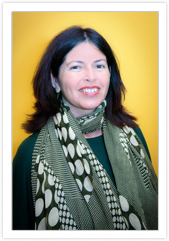 María Sánchez Mesa
Manager, Marbella centre
Hello, my name is Maria and I'm the Manager at The Language House, Marbella. When you come to our centre I'm the first person you see and it isn't hard to find me with a smile on my face as I really enjoy my work. What I really like is the different mixture of cultures that we get in the school from the people studying Spanish from lots of different counties as well as the Spanish people who mainly come to learn English but little by little start learning other languages too.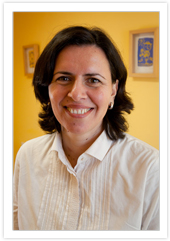 Raquel Sánchez Mesa
Head of Spanish
What I most like about working at The Language House is the family atmosphere that has been created amongst the teaching staff and that is transmitted to the students right from the first day.
The method we use means that the students speak right from the first class without having to concentrate only on grammar or the book and as well as learning the language, they see the culture and way of life of the Spanish people.
Juan Fernandez Segovia
Spanish teacher
Hi, I'm Juan from Marbella, I'm one of the Spanish teachers at The Language House. I'm passionate about teaching and one of the things I most like about teaching Spanish here is the opportunity to learn about the different cultures and customs from my students.
The method we use at the school is a great way to motivate students and learn in a different, more dynamic way. I look forward to meeting you here!

Marga Castro
Administration, San Pedro centre
Hi, I'm Marga and I'm the secretary here at The Language House San Pedro. I was born and raised as a child in France but my roots are Spanish and my heart is 100% Andaluz. The most gratifying part of my job is helping students on a daily basis, looking after their language needs and helping with different activities.