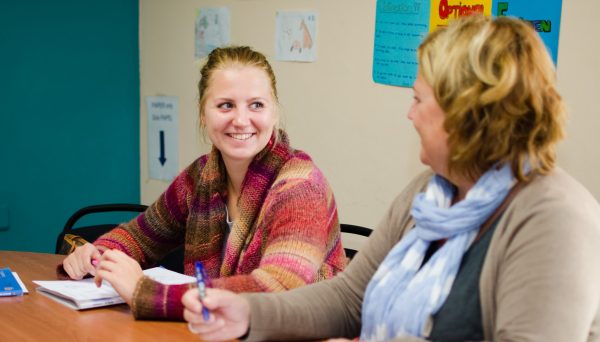 NEW: Online Spanish classes
Don't let the Coronavirus stop you!
At The Language House, we continue to give classes to all our students…from home! Teachers, administration staff and managers know the best way to help is to stay at home but that doesn't stop us from connecting with our students. The desire to keep helping our wonderful students hasn't waned. If you haven't connected yet, or if you would like to make the most of your time at home, please contact your nearest centre so we can help you get on-line.
Stay home and keep learning Spanish!
What will I do in a Language House class?
At The Language House we focus on the speaking side of the Language. Using our method students speak the language from day one. We have developed different activities to enable you to practice as much as possible in the classroom, as well as a wealth of resources for both students and teachers to get the most out of your classes.
Why is speaking in class so important?

Many people find that they are able to read Spanish and understand some when spoken to – their main problem is that they can't communicate. The only way to change this is by speaking the language. Whilst reading and writing can help to improve vocabulary and an academic knowledge of the language, they don't help when you are in the butchers or at the doctors. Languages are a means of communication and the most important form of communication is the spoken word. This is why at The Language House we focus on speaking the language and using it in different situations.
Courses
| Description | Price |
| --- | --- |
| General Spanish 3 hours per week | 100€ per month |
| Enrollment fee (includes books) | 50€ |
| | |
| Private Classes | |
| 1 hour | 30€ |
| 10 hours (10% discount) | 270€ |
| 20 hours (12% discount) | 528€ |
| 30 hours (15% discount) | 765€ |
Group size and times
Our General Spanish classes run throughout the year and are aimed at people who want to learn Spanish on a part-time basis. Classes are 1.5 hours long and are held twice a week.
We allow a maximum of 6 students per class to ensure maximum speaking time.
We also run Intensive Spanish courses: between 40 –  100 hours per month depending on the course.
Private one-to-one classes can be booked at various times and days convenient to you.
Classes are held in the mornings and afternoons. Ask us for a group at your level for the exact times.
How do I know what level I have?
Click here to complete our level test. Once we have received it we will contact you to do a spoken test at one of our centres. 
After we have evaluated what level you currently have, we will advise you on the best way to continue your studies with us by offering the most suitable classes according to your needs. We also offer all new students a free trial class to see how our method works in a class.
Can I get a certificate at the end of the course?
We offer exam preparation classes for the Instituto de Cervantes DELE exams which are the internationally recognized official qualifications with permanent validity. The exams are held in May, August and November of each year and we prepare candidates for these exams throughout the year on our DELE preparation courses.
Our teachers
Our native Spanish teachers are all qualified in teaching Spanish as a second language. The majority have had many years experience as teachers in this profession. One of the most important aspects of the school is our teacher training programme, something which we have developed for all new teachers who join us at The Language House.
We use the programme to help us evaluate the content and preparation of every class and give the teachers support throughout the year. In this way we can ensure that each and every teacher at the school is well prepared before stepping into a class and that they receive the resources and support they need so that their classes are fun as well as productive. As a result we can be proud of a fantastic team of teachers who really care about their students' progress in class.
Do you organize activities outside of class?
We offer a wide range of activities, from book and video lending services to intercambios between English and Spanish speaking students, Karaoke and Quiz Nights. We have a programme of activities for every season which you can look at on our facebook page and read all about them on our blog. We also organise trips around Andalucía as well as other cultural activities which you can find here.