What types of Spanish courses do you offer?
The Language House offers many different types of commercial Spanish courses from the more typical Business Spanish and Hotel & Catering Spanish through to more specialised courses such as Engineering or Medical Spanish courses. We adapt our courses to suit your business, making sure that your staff get the most out of their classes.
What will I do in a Language House class?
At The Language House we focus on the speaking side of the Language. Using our method students speak the language from day one. We have developed different activities to enable you to practice as much as possible in the classroom, as well as a wealth of resources for both students and teachers to get the most out of your classes.
Why is speaking in class so important?
Many people have learnt Spanish at school as a second language and find that they are able to read Spanish and understand some when spoken to – their main problem is that they can't communicate. The only way to change this is by speaking the language. Whilst reading and writing can help to improve vocabulary and an academic knowledge of the language, they don't help when you are trying to do business with Spanish speakers, at work or on the street. Languages are a means of communication and the most important form of communication is the spoken word. This is why at The Language House we focus on speaking the language and using it in different situations.
Do you offer tailor-made classes?
The Language House has had many years experience of writing tailor-made courses for different types of companies, for example Estate Agents, Hotels, Restaurants, etc. These courses focus on what you really need for your business, not just general everyday Spanish. Speak to us to find out what we can offer you and your employees –We can even arrange an example class to show you how we do things.
Where do you hold the classes?
For businesses we can run the classes at any of our centres in Marbella, San Pedro and Coin or if more convenient for you and your staff, at your offices.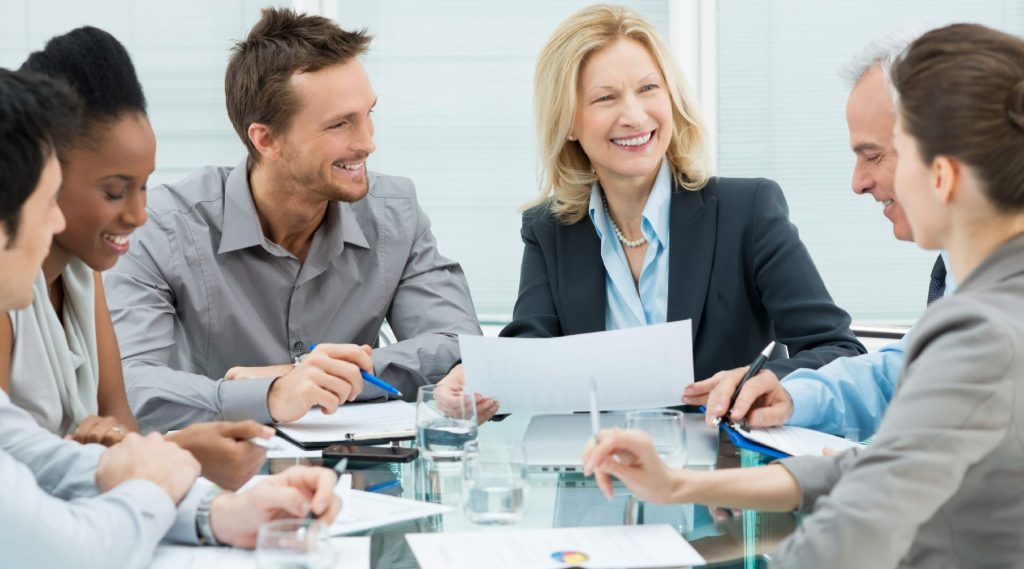 How do you organise the groups?
We do level tests for each member of staff interested in taking the classes and then divide the groups into the appropriate levels. We can also tailor the type of Spanish to suit each different group. We recommend small groups for more talk time and a personalised attention from the teaching staff.
How much are the classes?
Our prices are very competitive and are based on class size and course type. Please complete the contact form for an individualised quote for your business.
Our teaching staff
All our teachers are native speakers and have specific qualifications to be able to teach Spanish to foreigners. Many have several years teaching experience. One of the most important aspects at our school is the hands-on teacher training programme which we have developed for our new teachers: The training lasts one whole month and there is a strict control on content and preparation that goes on for many months after. We make sure our teachers are fully prepared before they go into class and have continuous feedback sessions throughout the year. As a result, we have a great team of enthusiastic teachers ready to help you make the most of your classes.
What other language services do you provide?
We offer a 'language audit service' to check your staff's ability to communicate in Spanish, either 'under cover' or with their knowledge. This includes going through everyday transactions in Spanish as well as testing more demanding circumstances.
We also offer Skype classes and shorter telephone classes. To find out more contact your nearest centre.