Extra activities
When you join one of our Spanish courses, one of the best ways to practice your language skills out of the classroom is by participating in one or two of the many different activities we have on offer to our students.
Because learning a language is not just about coming to class, we have gathered together a selection of great things to do when you don't have class. All you need to do to join in is to pick the activities that best suit you and we'll do the rest.
Choose from cultural activities ranging from visits to museums to a flamenco show, sports activities such as Tennis, basketball or a wide range of watersports, day trips to nearby towns and cities or even our fun leisure activities involving cinema trips, treasure hunts or intercambios with local Spanish people.
Most of the activities are competitively priced as we don't charge extra for organizing them and many are free or the price of a coffee or beer so there's no excuse!
Here's a typical timetable for you to see what you can fit in in 1 week:
Monday
Tuesday
Wednesday
Thursday
Friday
Saturday
Morning
Class
Spanish Breakfast

Class

Class
Class
Class

Day trip to Ronda

Lunchtime
Cookery class
Boat trip & lunch
Market day
Lunch with teacher and class
Afternoon

Treasure hunt
Paddle-surf
Paddle-surf
Evening
Flamenco show
Cinema
Here is a list of activities we offer to our students:
More information: For more information and prices please hover or click on the link to each one:
How to book: When you book with us, just tick the activities you are interested in and we'll organize your timetable for you per availability and times. Some activities will need to be booked in advance but others can be arranged or cancelled at short notice once you have arrived.
FAQ:
Weather: Although here in Andalucía we are lucky to have such great weather practically all year round, please bear in mind that some activities may not be available due to seasonal constraints. For more information please refer to each individual activity.
Age restrictions: Some activities have upper and lower age restrictions due to the nature of the activity. Please refer to the information page for each activity for more details.
Minimum numbers: Although we do our best to try and make sure the activities go ahead as planned, some of the organisations we collaborate with have minimum number requirements and therefore may be subject to cancellation.
Prices: The prices on our website are updated regularly to reflect the current price of each activity. However, as we collaborate with other organisations, they may be subject to change.
Free activities:
(You can book the following activities on arrival)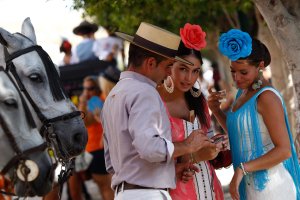 Treasure hunts
Market day
Feria days
Local walks
Intercambios
Leisure activities: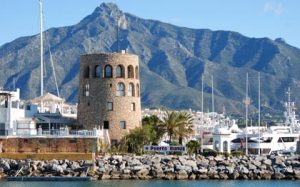 Cinema trips
Fishing port trip and lunch
Boat trip and lunch
Wine tasting
Picnics
Spanish breakfast
Cultural activities:
Flamenco show
Cookery course
Museum trips
Guitar classes
Flamenco classes
Get ready for the Feria!
Sports:
Tennis
Paddle-tennis
Cycling
Wind-surfing
Kite surfing
Paddle-surfing
Golf
Day trips: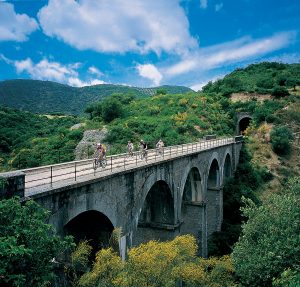 Cycling the old railway tracks
Climb the famous Marbella mountain
Ronda
Malaga
Seville
Granada
Cordoba
Overnighter: