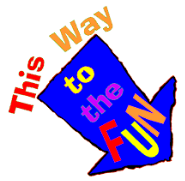 Fun Ways to Keep Learning this August
Have you been learning a language with The Language House this year but not sure how to keep practicing it during the summer? We're here to help! With August just around the corner, here are some great ways you can get out and about next month, enjoy your summer holidays and still get to use and practice those new language skills you worked so hard for!
Pablo Alborán Concert – Marbella – August 1st 
Pablo Alborán is playing at the Starlite Festival during his "Tour Prometo 2018" this year and attending the concert of this local Andalusian musician would be a great way to not only immerse yourself in local culture, but would also be a great way to practice the Spanish skills you've been working hard on in class! Listening to music is a fantastic way to improve language skills, even if you don't understand everything you hear. For extra practice (and fun) before, during, or after the show, sing along! It doesn't matter if you don't know all the words, are saying them incorrectly, or even if you have no idea what you're saying at all! Just getting your mouth, tongue, and vocal cords moving in the right direction does more for language learning than you think! Find more information about this concert and purchase tickets here: http://starlitemarbella.com/en/concierto/pablo-alboran-en/
Estepona Food Festivals – Estepona – August 1st – 5th and August 10th -15th
Sample a variety of national and international foods this August and perhaps learn some new food vocabulary at the Estepona Street Food Festival where more than 12 food trucks will be arriving from across Spain for five days of family fun beginning August 1st. Or, if you really want to experience Spanish tradition, head to the waterfront August 10th through the 15th for a ham festival where you can stroll the waterfront and sample famous Spanish ham in a variety of forms, along with local cheeses, wines, and breads, all while listening to local bands play. Both food festivals are free and a great day out for the entire family, giving everyone a chance to practice their language skills in a fun way. Or perhaps grab a friend and take them along, too. Afterall, having a language partner that's motivated to learn and practice with you is a great way to keep practicing, even if it's just with each other as you spend an afternoon (or two!) eating delicious food.. More information for Estepona Food Truck Festival can be found at https://www.facebook.com/events/460042001117510/  and the Ham Festival here http://www.eventualizate.com/ocio/marbella-estepona/2200-jamon-music-festival-estepona
Walking Football – San Pedro – August 7th, 14th, 21st, and 28th
Every Tuesday at 8pm in the San Pedro football stadium, men and women get together to play the beloved game of football but without the running or tackling that makes it difficult for some to continue to play the sport they love. Matches are played as a 5,6, or 7-side game and is a great way to meet new people, make friends, and enjoy a beer and conversation after the game. What better way to practice your language skills than with other locals and native speakers than with a fun, friendly football match and pint? Remember, there's no point in learning a new language through textbooks alone -and if you're feeling shy, that's ok, too! Use the native speakers around you not just to practice your speaking, but to just listen. Absorb the rhythm of the language, words, expressions so that you can try them out yourself later. To find more information about how to join a walking football match, go to http://walkingfootballspain.com/
Western Fair – San Pedro – August 6-9
Great for kids, the Western Fair in San Pedro this August takes inspiration from the American West. With face painting, theatre and puppet shows, kids parks, street shows, can-can dancing and more, this fun event, happening August 6th through 9th from 7pm to 1am, is an ideal way for kids to immerse themselves in a classic era of American culture, all in the Spanish language. It's the best of both worlds! While you're there, remember that a lot of language is expressed not with words but with facial expressions, hand gestures, and body movements so don't be afraid to get silly. Remember, you'll be surrounded by kids who'll appreciate the extra fun you bring to the day, even if you're still practicing a new language! More information here: http://www.marbella.es/inicio/prensa/noticias/92-noticias/25683.html
Guided Museum Tour – Malaga – August 1st, 8th, 15th, 22nd, and 29th
Every Wednesday at 11:30 am the Picasso Museum in Malaga offers a free guided tour in English with the price of admission (8 euro, kids under 12 free). What a fantastic way to soak up an important part of local history while practicing your English language skills! It may seems a bit scary or embarrassing, especially if you don't understand everything, but just remember: pushing your own boundaries is the only way to make your comfort zone bigger. Read up on the Picasso Museum on its website: http://www.museopicassomalaga.org/
August Fair – Coín – August 15th
What's more fun than a traditional funfair in a traditional village? Head up to Coín on August 15th for the day of "Nuestra Sra. de la Fuensanta" and join the festivities which include market stalls, street parties, amusement rides, and plenty of food and drink to keep you and your friends and family entertained all day long! The best part about this all-day, all-town affair? You can choose how to practice your language skills: the who, what, when, where, and why are all at your discretion. Because using vocabulary that you're comfortable with and picking up new words and expressions in a setting that is relevant to you increases confidence and means you're more apt to remember and use it later on.
Intensive Classes – Marbella, San Pedro & Coín  – Throughout August
If you're really intent on studying a new language this summer, don't forget that The Language House has intensive courses in English, Spanish, French, or German this August, too! Keep your language skills alive with 4 weeks studying 2 or 3 hours per day means you'll have a real jump start on classes come September. And The Language House learning method is all about interactive, immersive, games-based learning, so you don't have to worry about it not being the fun summer activity you're looking for! Get more information on our website: https://www.thelanguagehouse.es/cursos-intensivos-de-verano/