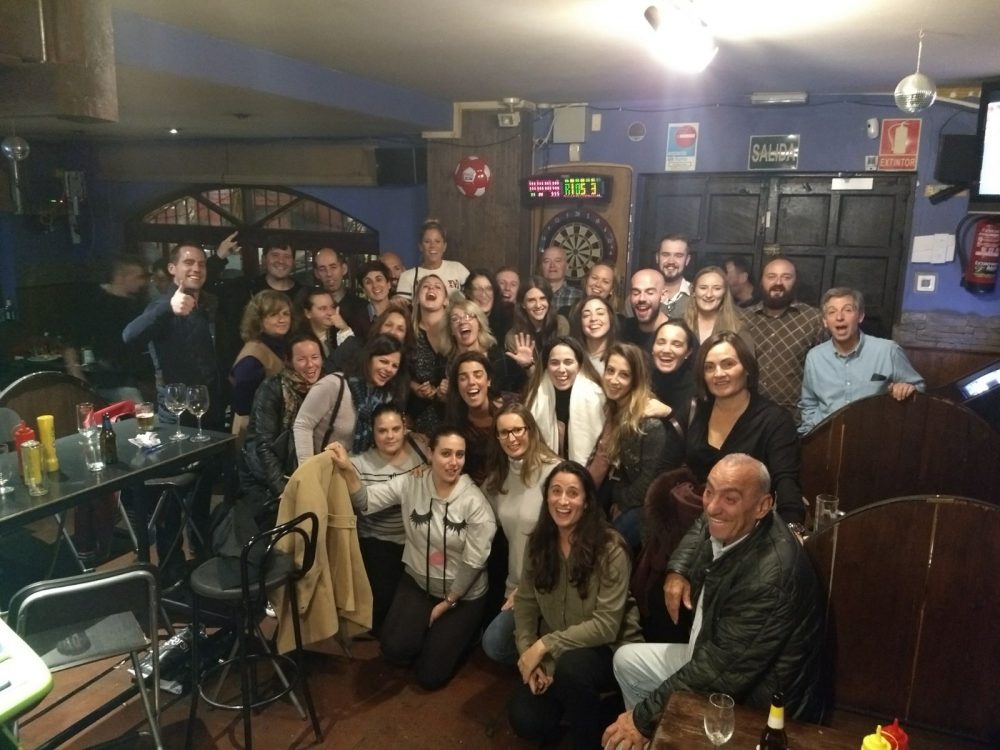 Social Programmes @ The Language House!
Our teaching method at the Language House was developed with the knowledge that language learning is more successful when used in an interactive, motivational environment. Language skills are more easily understood, processed, and repeated when presented in situations that are common and practical to the student's life such as at home, work or even in a school environment; grammar and vocabulary are remembered longer when their learning is achieved in a positive, interactive and retainable way making use of multiple intelligences, not just memory. The Language House has always taught all our students this way -whether they are learning English, Spanish, French, Russian, or German with us. Daily lessons are carefully structured and our teachers are continuously trained in the Language House methodology which focuses on memorable examples, fun exercises, and practical skills in a dynamic, interactive and student-centered classroom, thus allowing every student to understand, appreciate, and use their new language more than they realized possible. We are very proud of the enthusiasm for learning and successes that our students continuously show us.
Language though, we realize is not only learned within traditional classroom walls, and the memorable, fun and practical learning that the Language House methodology emphasizes can also be achieved in unconventional settings. That's why, in the 2017-2018 school year, the Language House is expanding our efforts to increase social activities, outside of normal classroom hours, for our students. Friends and family are also welcome!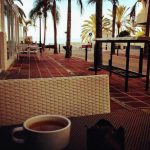 Conversation practice in an informal, unstructured setting was the goal for our conversation exchange breakfast. Native Spanish and English speakers gathered to chat with each other over continental breakfast at the Puerto Azul hotel on Marbella's beachfront for a memorable language-learning experience. Similarly, Teacher Raquel hosted a much-anticipated churros and chocolate breakfast with her students that left everyone feeling not only happy, but more comfortable and confident in their language goals.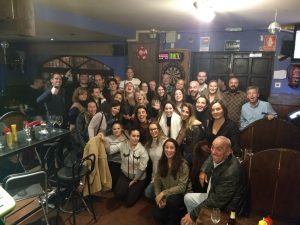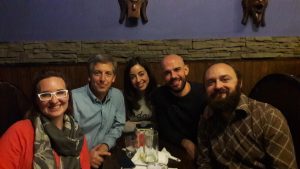 A huge turnout for two separate bilingual Quiz nights in both Marbella and San Pedro were incredibly successful for our students too, reinforcing friendships across ages, levels and languages in our close-knit community and allowing a wide spectrum of students the opportunity to use and practice their hard-earned language skills in an exciting way that normal classroom lessons can't quite reproduce. We'll be repeating this highly-anticipated event again this academic year, so keep an eye out for news!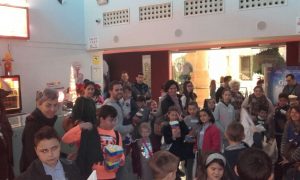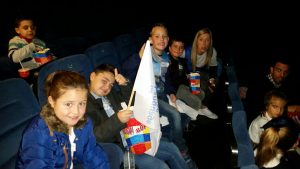 Our younger students were also very excited early on this year with a trip to the cinema to see a brand new film, "Coco" in English! Students from San Pedro and Marbella excitedly rode the bus together to the Puerto Banus cinema for a fun-filled Saturday afternoon excursion -and there were so many eager Coín students on their cinema trip that the entire theatre was booked out just for them! Both excursions were so successful at encouraging our students to use (and love using!) English in their life outside of their schools' walls that the Language House fully intends to make outings like these a regular part of our annual curriculum.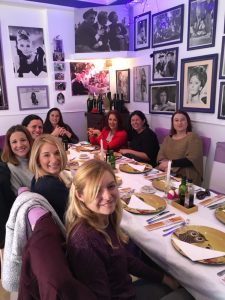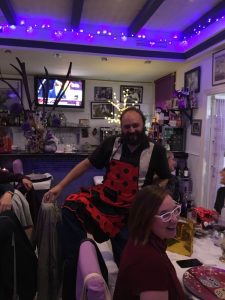 It's important to us, too, of course, that we have a strong, close-knit group of teachers throughout all three Language House centres. We are always thinking of ways to encourage that throughout the school year and are very happy with the turnout for our all-staff Christmas lunch this year, complete with a delicious meal, secret santa gifts, and lots of laughs!
Looking ahead for the rest of this school year, we have many exciting social events to look forward to! Two more pub quizzes in both San Pedro and Marbella are being planned for March and April, and a Quiz Night with a musical twist is in the works in our Coín centre. Another cinema excursion will be taking place after the Easter break and we have high hopes for a fun English theatre event just before we break up for the summer. And of course, we will continue to host our annual Easter break competition for our students so that can use their language skills creatively during their time off from class. This summer, too, teachers will be leading intensive courses across all levels for those students that would like accreditation of their English level or simply want additional practice; and for our littlest learners, a thrilling summer camp full of English language learning fun is already being planned for children in both San Pedro and Marbella!
Here's the breakdown of what you can look forward to in 2018:
Here's the breakdown of the events you can look forward to in 2018:
February
Quiz Night with a musical twist in Coín

Breakfast Conversation Exchange in Marbella
March
Start of Easter Competition in San Pedro, Marbella, and Coín

Pub Quizzes in Marbella and San Pedro
April
Cinema Excursion in San Pedro, Marbella, and Coín

Finals of Easter Competition in San Pedro, Marbella, and Coín
May
English Theatre Event in Marbella and San Pedro

English Storytelling Afternoon in San Pedro Marbella and Coín
June
More activities throughout this year and beyond are still being organized too so always check our Facebook, Instagram, Twitter, and YouTube pages for up-to-date information on new and exciting events as well as specific days, times, and locations for all our 'extracurriculars'. We can't wait to see you there!