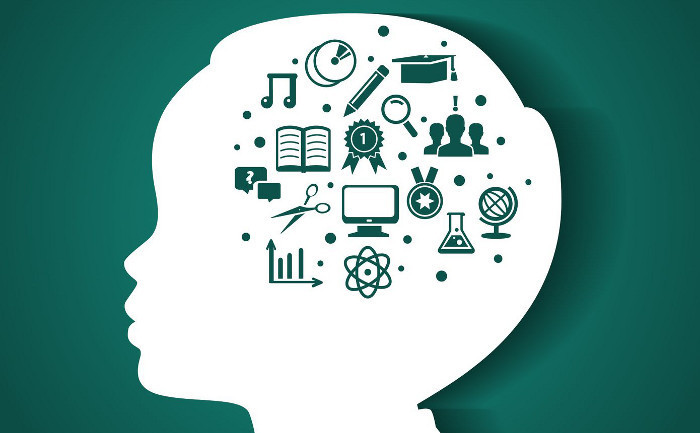 Multiple Intelligences
At the core of The Language House teaching method lies three things: 1) learning languages is an important skill for all ages and levels, 2) learning language can -and should be, fun, and 3) language is most easily learned, recalled, and utilised when learned in an engaging, dynamic environment. This, however, is more easily said than done.
According to Howard Gardner of Harvard University, what it takes to learn in such an environment is different for every student. He has identified seven distinct intelligences that students have, thus affecting their ability to "learn, remember, perform and understand."
These differences can make education a challenge to students and teachers alike, but here at The Language House, we continuously strive to incorporate all of them into our methodology and daily lesson plans so that all our students feel encouraged, engaged, and empowered in their studies every time they come to class. Take a look at the seven intelligences below. Which ones do you most identify with as your learning styles?
Visual-Spatial learners are very aware of their surroundings because they process information in terms of physical space. They like to draw and paint, do puzzles and read maps. They learn best with drawings and other (physical and verbal) imagery, which is why The Language House uses photo flashcards to introduce and review vocabulary, and teachers, especially in advanced levels, will describe words and scenarios rather than direct translations, allowing students to visualise their meaning.
Bodily-kinesthetic learners use their body and physical movements to help them learn and remember. They like to touch and feel their learning materials, move around the classroom, do hands-on projects, and act out what it is they're learning. These students are encouraged at The Language House by allowing students to individually stand and stretch and move around the classroom as often as they want (provided that they aren't disrupting others). Games like Simon Says, storytelling and role-playing with props and crazy voices and movements, dancing, creating classroom posters, and even short bookwork exercises all encourage these learners in our classrooms by allowing them to touch, feel, and move.
Musical learners learn using sound and rhythm as learning materials, but are also sensitive to background noises while learning. They are usually keen and/or intuitive to the Listening aspects of The Language House curriculum, but also learn well in other areas by listening to or turning words or grammar into song lyrics (which our teachers are taught to encourage), tapping their feet or humming while studying (also encouraged within the classroom as long as it doesn't interfere with others' learning) and even listening to background music during times of quiet study (which many of our teachers provide according to their students' preferences).
Interpersonal students learn by interacting with others: other students, their teacher, parents, and friends. They learn best with group activities and games, like those The Language House utilises on a daily basis, by checking their work with a partner, as all The Language House students are taught and encouraged to do, and by being able to interact directly with their teacher in order to ask questions and explain their understanding. This is why all our classes are limited to a maximum of 10 students.  
Intrapersonal students, on the other hand, learn more effectively by having a keen sense of self-understanding. They know their own goals, strengths, weaknesses, interests, and abilities. They usually have great intuition and motivation. For this reason, they learn best through independent study. The Language House allows these students to thrive in the classroom with independent bookwork, projects, and diary-writing exercises.
Linguistic learners use words, such as creative storytelling (written and verbal), word games, reading and writing to learn. As language learners at The Language House, all our students are given the opportunity to learn using this style on a daily basis through reading and writing exercises, creative storytelling exercises, visual classroom materials, student-to-student conversations, and more.
Logical – Mathematical minded students are more capable of recognizing and calculating patterns and relationships. They are extremely logical and, often ask their teachers to explain the grammatical reasoning of the language they're learning. These students are encouraged to learn by training our teachers at The Language House to provide multiple examples, especially when learning a difficult or complex idea, so that the student can discover the answer for themself. Our method also allows all our students to learn and use broad concepts and language skills before focusing on linguistic details, a style that resonates with many learning styles, including logical-mathematical learners.
Catering to all seven learning styles may seem like a daunting task, and truth be told, it is. But it's also an important task and one that The Language House takes very seriously. Our teaching and classroom methodology has been carefully developed using multiple techniques and on-going teacher training in order to allow all seven styles of learners to thrive within our classroom walls. Our aim, in every classroom, every day, is to provide a lesson that allows every student, no matter what their learning style, to feel comfortable and confident in their language learning ability. We are very proud of our ability to do so, but always welcome your perspective and ideas too, so please don't hesitate to let us know if there's something we can be doing to make your classroom better!